To show my appreciation for having reached over 300 followers, I am having a giveaway.
2) The 3am Teacher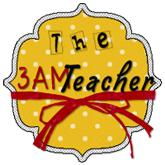 Michelle is giving away one graphics set from her store.
3) Teaching with Love and Laughter
Lori is contributing her Hunting for Nouns, Verbs, and Adjectives activity to one winner. (
http://www.teacherspayteachers.com/Product/Hunting-for-Nouns-Verbs-and-Adjectives
)
4) My Not So Elementary Life
Heidi is giving away her Beach Ball Back to School Craftivity.
5) Learning is Something to Treasure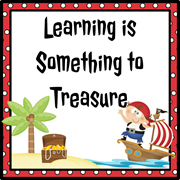 Lisa is donating a $10 Teachers Pay Teachers Gift Certificate to one winner.
6) Taming my Flock of Firsties
Beth Ann is giving away any 3 items of their choice from her store to one winner.
7) Pencils, Books, and Dirty Looks
Aimee is donating her Comprehension Workstation Book Talk Jar to one winner.
8-9) Third Grade's a Charm
Jackie is donating items for 2 winners. One will win their choice of either Place Value and Rounding Combo (Scoot Game) or Identifying and Classifying Nouns Combo (Scoot Game). The second winner will win her Parts of Speech Mega Pack (Scoot Games).
10) Bright Concepts for Teachers
http://brightconcepts4teachers.blogspot.com/
Jaime is contributing her classroom behavior clip chart and classroom supply labels to one winner.
11) Coffee, Kids, and Compulsive Lists
Shanyn is contributing her Flower Fun - Representing 3 digit numbers packet to one winner.
12) The Teacher's Cauldron
Jen is donating choice of one item from her store.
13) Run! Miss Nelson's Got the Camera
One winner will choose 2 packets from her TpT store.
14) Mrs. Stanford's Class
Jessica is donating choice of one item from her store.
15) Mrs. Fultz's Corner
Christi is giving away her Writing a Poem Day Unit.
16) Success in Second Grade
Brandi is contributing her synonyms and prefix cards to one winner.
17) Life, Love, Literacy
http://lifeloveliteracy.blogspot.com/
Tammy is contributing a choice of one item from her store.
That's right. There will be 17 winners total, so go ahead and enter. Until Friday, everything in my TpT store is
20%
off. Thank you so much for reading and following. I am so enjoying every minute of this blogging community!
I also am going to be having a 31 Bags online party where you can earn up to $31 credit toward items of your choice when you purchase items for the online party. So, if you, like me, have been meaning to get a 31 bag, come back later to get the details for the 31 online party and giveaway.
a Rafflecopter giveaway