This week my students have been studying Point of View and Bats. I am going to link up with 5 for Friday to show you what we have been up to.
I found this great little
Point of View freebie pack
from Chrissy at Buzzing with Ms. B. I hung up her Point of View posters in my room. We used them to discuss first person, second person, third person limited, and third person omniscient point of view. (Sorry about the glare. I really need a better phone camera than my iPhone 4.) We also did the point of view sort from this pack and glued them in our notebooks for examples.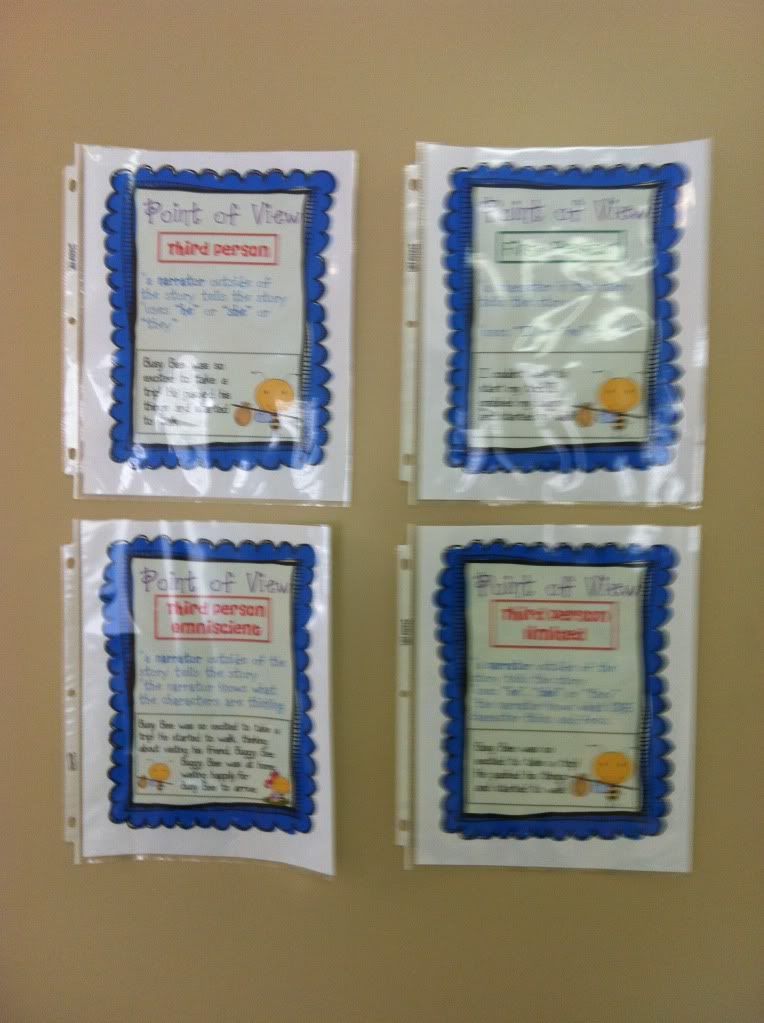 here
.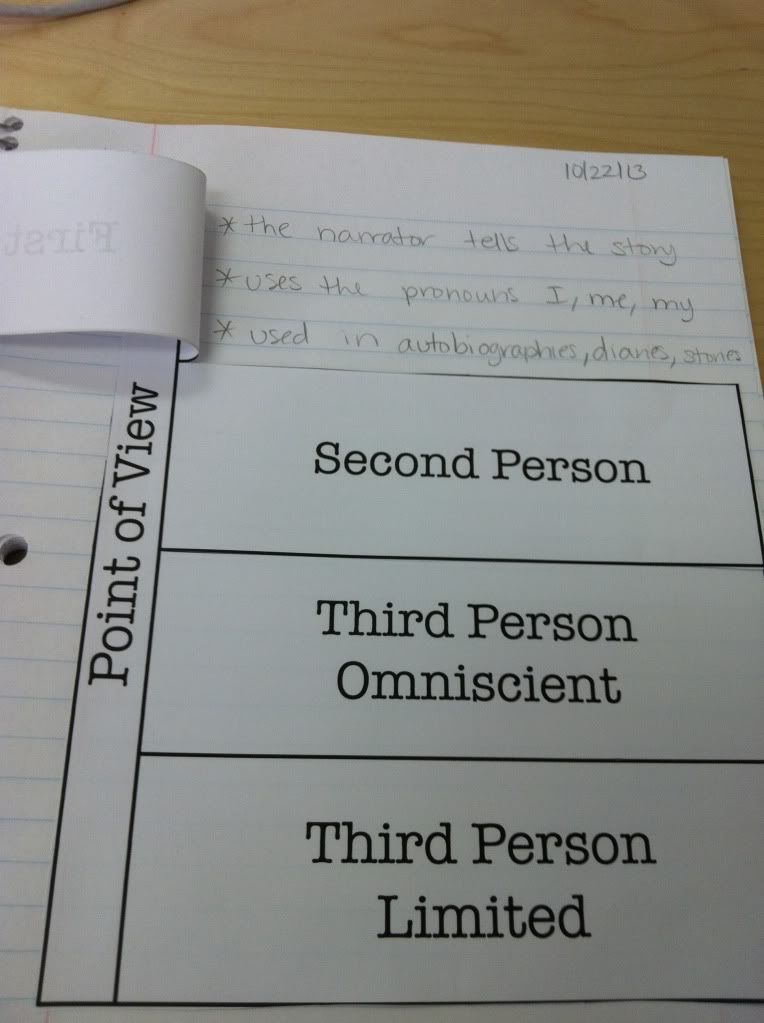 We have been reading about bats, so we read
Stellaluna
. As we were reading we stopped to discuss what point of view it was written in and how we knew. We also discussed how point of view can also mean the way we understand the world. We discussed how different things shape our point of view. We talked about how the narrator's and the author's point of view can be different.
After we read the story, my students had to write a quick write from the point of view of Stellaluna in first person. We discussed how she would have felt at different points of the story based on her limited experiences. My students all bring their own laptop to school, so they typed their quick writes.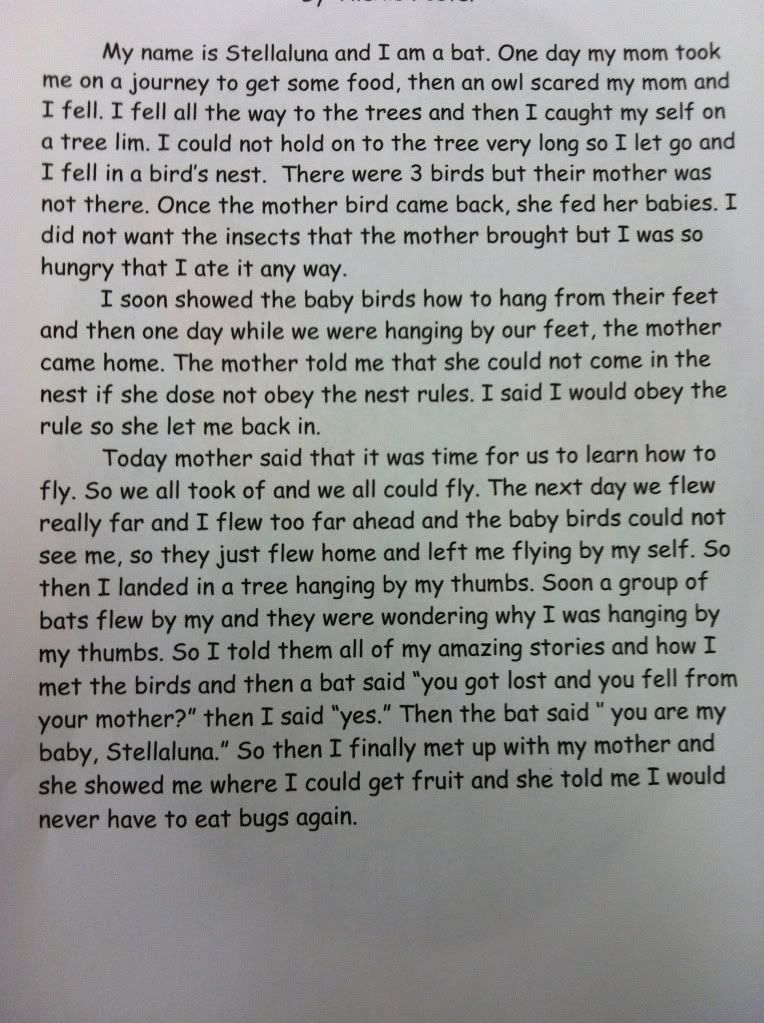 We even talked about how the baby bird and mama bird's point of view would have been different. I wanted to follow it up the next day by having everyone write from the point of view of one of the baby birds, but we ran out of time.
We wrote cinquains about bats this week and wrote them on a bat template.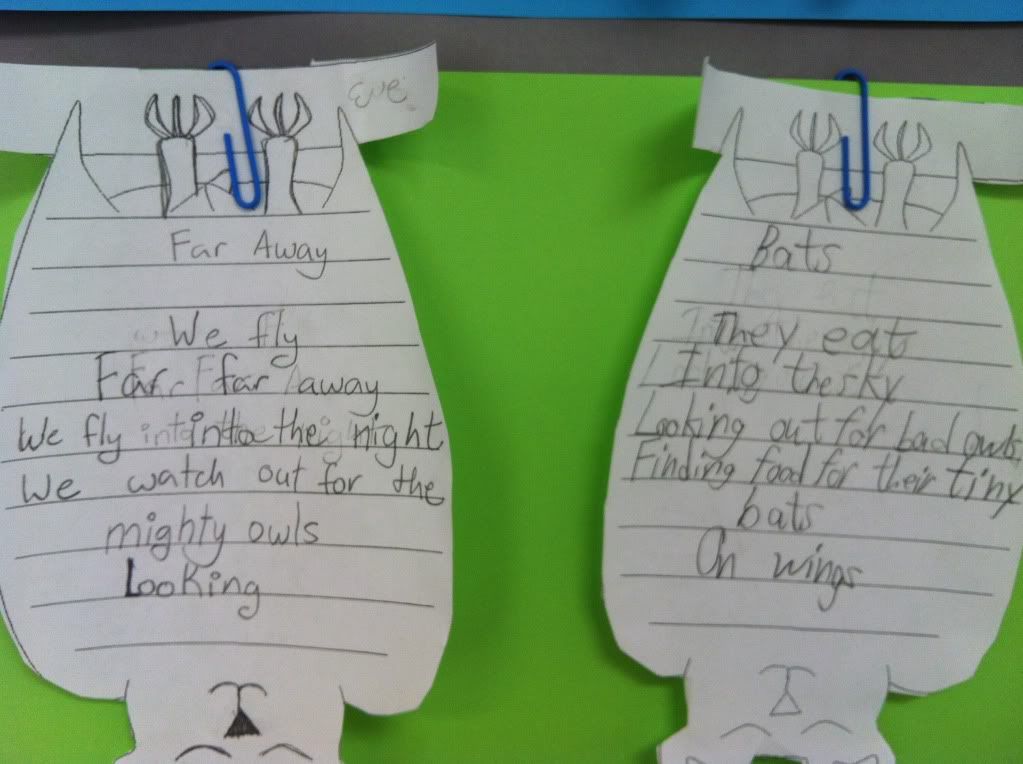 This week we practiced our nonfiction skills reading about bats. We started out doing some online research about bats, where my students recorded details and then wrote a paragraph. I also grabbed a stack of nonfiction books on bats at the library. My students read the books all week and recorded main ideas and details about what they read. They also listed questions they had about bats and looked for the answers they read. We used activities from my
Bats Research and Writing Unit
all week. It is on sale 50% off all weekend. Do you have any favorite activities for studying bats? My kids are excited about studying spiders next week while I will be gone at the iNACOL conference.