I am going to actually finish all of the products I start one of these days. Oh, well.
Today we presented our disguised turkeys. Last week we read
Letters from the Campaign Trail: LaRue for Mayor
by Mark Teague.
The vocabulary is fabulous, and the text structure really challenges students. The story is presented half through persuasive letters and half through newspaper articles. This would be a fabulous story to discuss fact versus opinion and look at differences in newspaper articles and persuasive writing. You also could look at the differences in opinions between Ike LaRue (the dog) and Mayor Bogwort on the mischievious behavior of dogs in Snort City.
We used this book as our segway from the election to Thanksgiving. Just like Ike LaRue ran for mayor to represent the interests of dogs, we discussed what a turkey might do represent the interests of turkeys. My students had to present the viewpoint of their disguised turkey. I gave them the option of writing a letter, writing a story, or writing a newspaper article about their disguised turkey and what he/she does to convince others not to eat him. Now, this is an activity I would like to work on expanding. We will go more into the features of letter writing, persuasive writing, and newspaper articles. Today I let them jump in and experiment. We used the Read Write Think interactive tools to help us. Here are the links:
Those writing a story used the Interactive
Story Map
to plan out their story. Those writing a newspaper article used the
Printing Press
tool. Those that wrote a letter used the
Letter Generator
.
For my students who wanted to plan their articles on paper, I used graphic organizers that I had created for a product in my TpT store called
Create a Novel Newspaper
. (It is an activity I created to be a culminating activity on a class novel, but the graphic organizers could be used for any writing activity where you want your students to create a newspaper article or editorial.)
Here is a picture of my disguised turkey named Turbob, who is disguised as a cowboy or "redneck."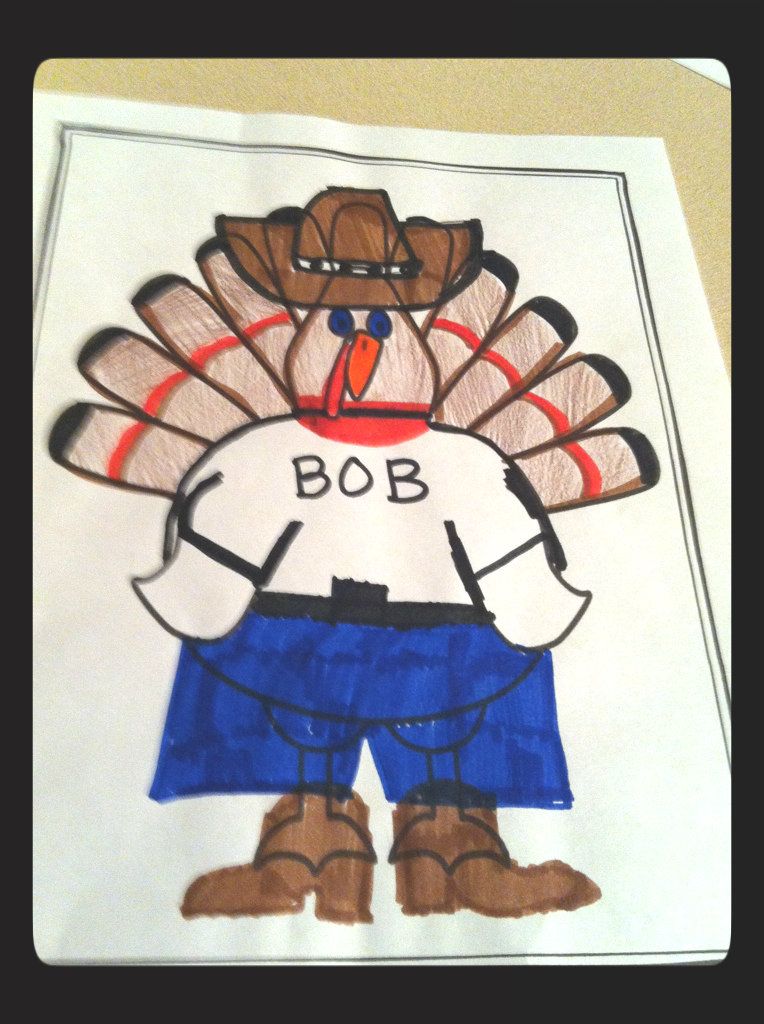 Here is a picture of my newspaper article on Turbob.
I also am going to write a letter tomorrow from Turbob to juxtapose the letter and newspaper article just like Mark Teague did in
Ike for Mayor
.
If you are looking for some additional persuasive writing lessons and resources, click
here
for several fabulous lessons from Read Write Think. There are printables, Powerpoints, lessons, and interactive technology tools.