I can't believe I haven't blogged in almost two weeks. Anyway, I am glad to link up with
Farley's Currently.
I am sitting in bed and listening to the sound of the fan spinning. I figured if I got up and started doing some things on the computer while sitting in bed it is closer to sleeping in than getting out of bed.
I LOVE my Australian Shepherd, Nala. She always makes me smile. :)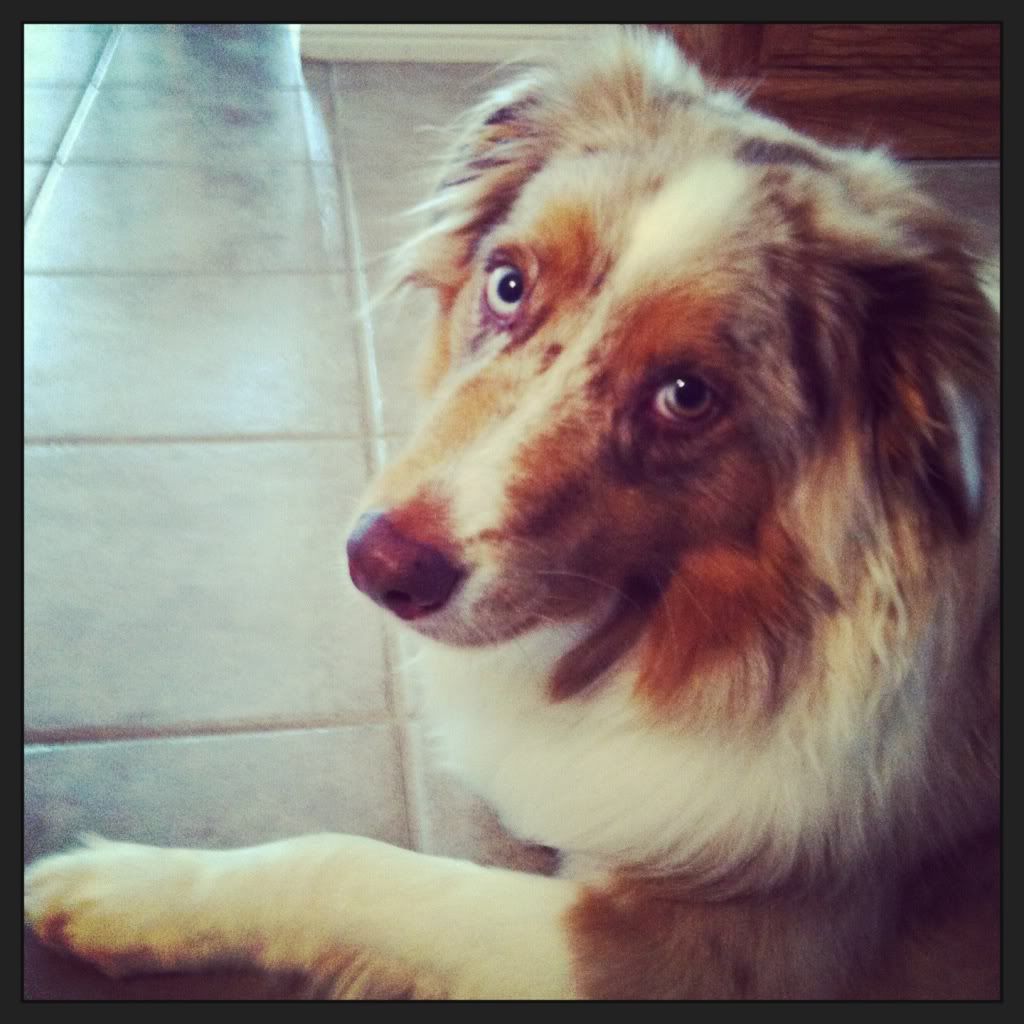 I did bootcamp Saturday morning and then yoga yosterday. Every muscle in my legs hurt.
I need to figure out what I want for breakfast. I have been avoiding grocery shopping the last few days so we have no food. (When I get really stressed, I avoid things.)
I went up to school yesterday and finished organizing my classroom. School starts for me tomorrow. I need to go up today and do some finishing touches and some lesson planning. Below is the start of my bulletin board. I need to add colored paper for the place for where I will display all student work. I love how using ribbon border turned out though. I don't think I will ever go back to regular border. I like the rubbon a lot more.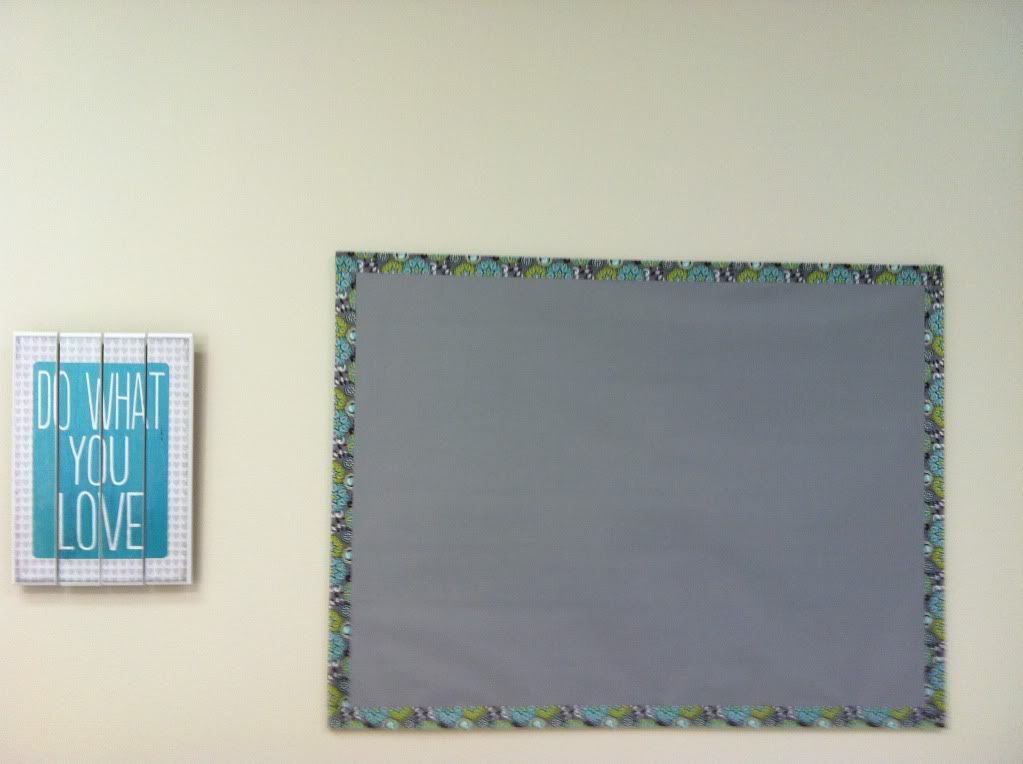 My goal all year has been balance. I have been doing hot yoga for several years now. I find yoga helps me destress and stretch out the tension. This is my 200 class wristband I just received. It took me several years to get it, so I am proud of finally reaching that goal. I generally have only averaged going once or twice a week so it took me much longer to get there than some people do.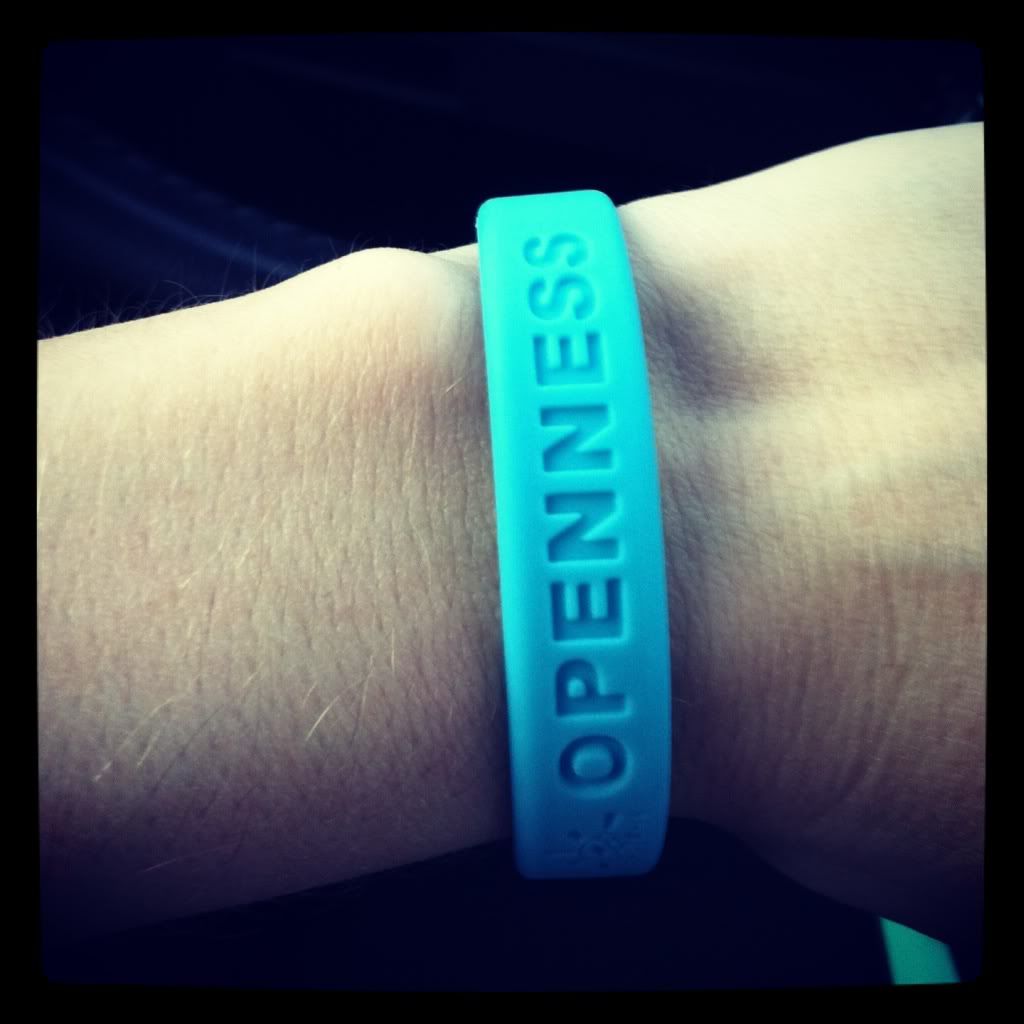 I have been doing a bootcamp fitness class for a couple months now. I absolutely love it! I am getting stronger, and it is never boring. I just show up and someone tells me what kind of workout to do. I do much better with accountability. Even with yoga I try to get friends to go with me because I do much better with that accountability of someone is meeting me there.
With lots of working out, I know I need more rest. I also am starting my PhD this semester, so between school, graduate school, and working out I know rest is going to make a difference in my sanity. The other thing I try to do for myself is pack bento lunches. I find if I pack a healthy lunch with variety all in the same container I eat better. Lately, I have been packing a lot of veggie wraps with spinach, veggies, and hummus on a tortilla. Somehow salad on a tortilla seems more appealing than actual salad does at lunch time.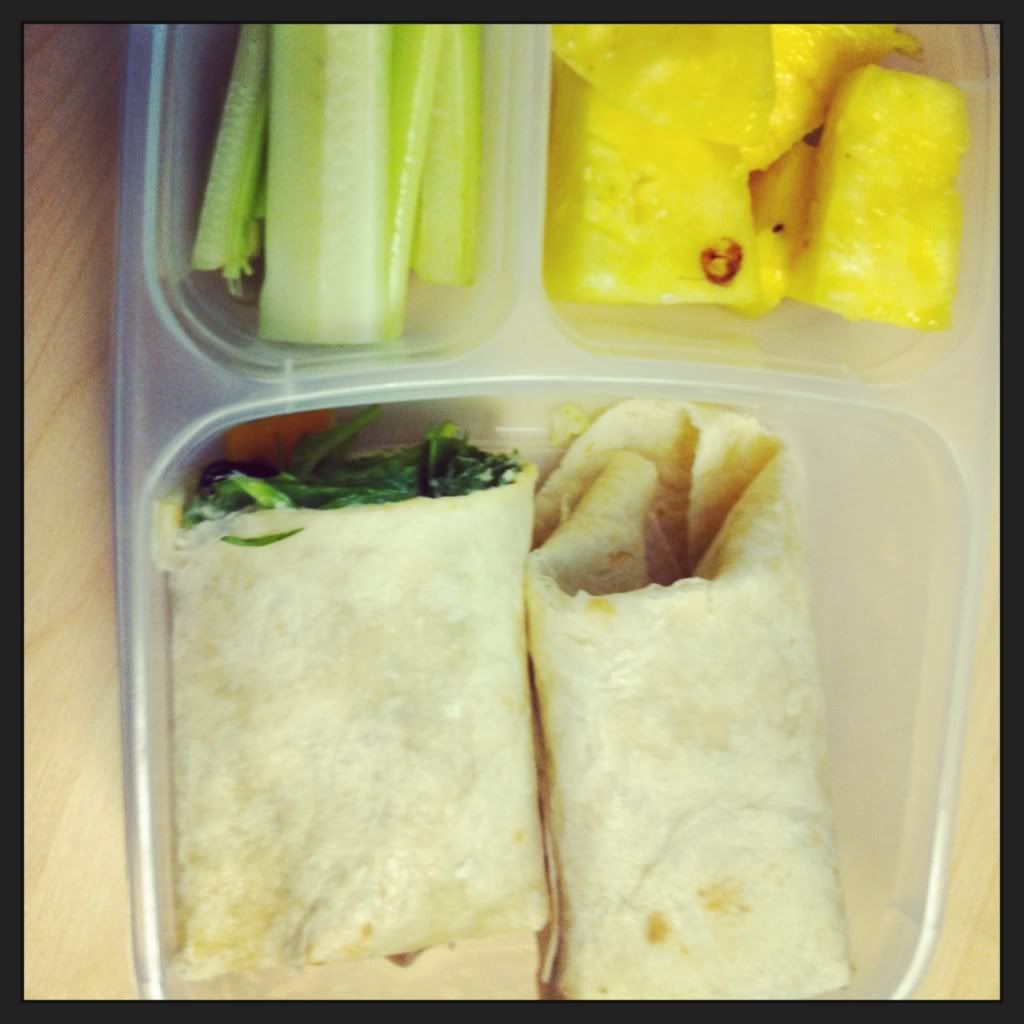 If you want to see what I will be packing for lunches, you can follow me on instagram at
www.instagram.com/ideabackpack
.