So after work today, I went to my bootcamp fitness class with
Texas Bootcamps
. I came home, showered, and ate dinner. I had every intention of finally finishing my second post on teaching about dialogue. Then, I sat down and lost maybe an hour or two to researching bento box containers.
You know how you can lose time (or lots of time) to Pinterest?
When I started 2013, I decided my word for the year was balance. (That is why I started my personal blog,
Balancing the Backpack
, that I can't quite seem to get into a routine of blogging at.) I really do want to track my journey toward better health and balance. In January when researching healthy lunch ideas, I discovered bento box lunches. It was love at first pin!
Many bento lunches are done by moms with toddlers and they cut things out with cute cookie cutters. I don't make my food cuter, but I have found I am more likely to eat all my food if it is when one container versus several. I am a slow eater, so not eating enough is a problem for me. Eating healthier lunches and snacks helps me feel better and stay more patient during the school year. I have never functioned well hungry. Trust me...ask my mom.
I am also absolutely loving my bootcamp class three times a week. I have been doing yoga for several years. Yoga helps me destress. Working out at bootcamp (outside in the sun) helps me get much less stressed to begin with. Really, yoga and working out pair really nice together. I love bootcamp because like having a personal trainer you show up and someone tells you what to do. Each workout is challenging and completely different. You will never get bored. I sleep better, have more energy, and have been in a much better mood the last couple weeks most of the time. I think being outside in the sun has a positive effect on my moods too (despite the Texas heat).
Here is my "Lunch ideas" Pinterest board with links to bento ideas:
Here are some examples of lunches I have taken to work:
Smoked turkey with roasted green beans and cherry tomatoes, with carrot sticks and hummus
Baked potato with BBQ chicken and butternut squash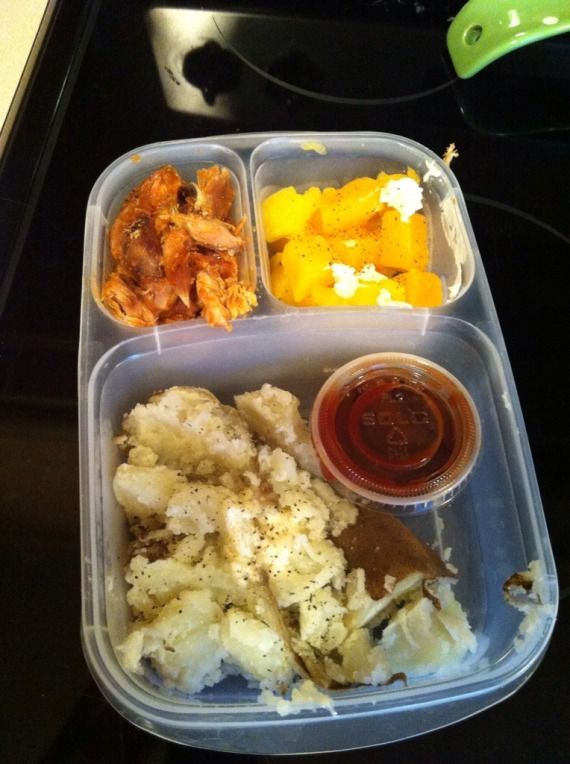 Salad with chicken salad to mix in and fruit on the side
(This is one of my most common lunches)
Turkey Bacon and Spinach Quesadilla with fruit and trail mix
Quesadillas for lunch are one of my favorite easy lunches
I also try to pack snacks. This was a snack I took this week:
Cucumber, carrots, celery, brown rice crackers to eat with hummus and a white peach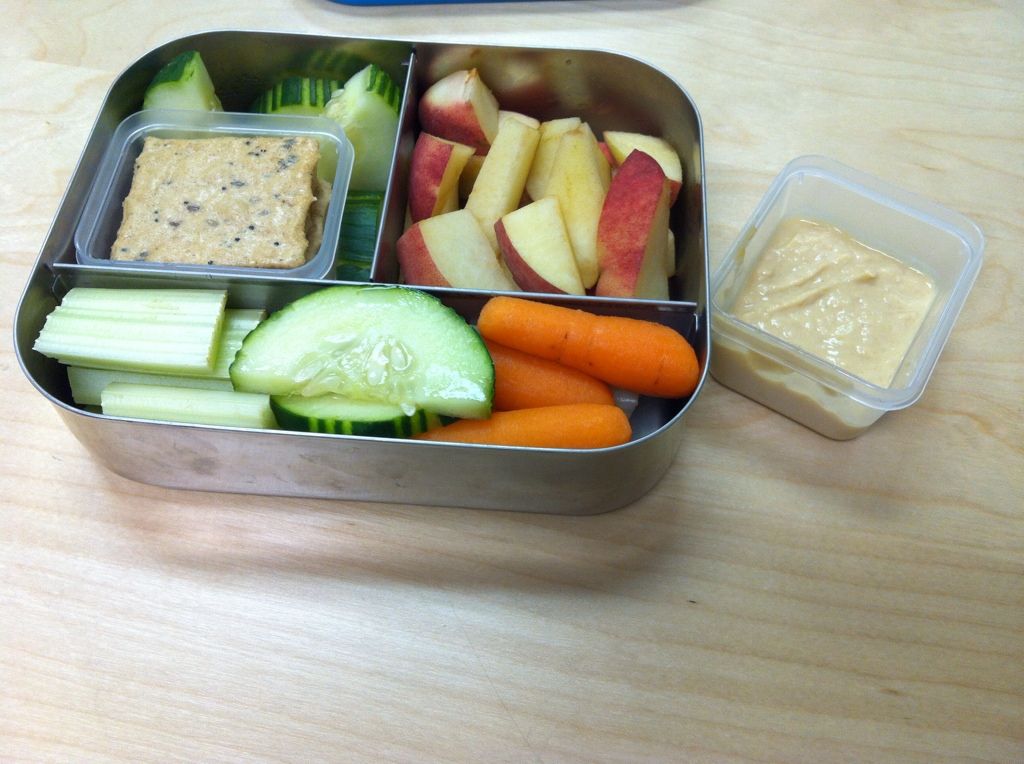 I am trying to follow the
Fast Metabolism Diet
right now. It has a great iPhone app that makes it really easy. You have to cut dairy, corn, wheat, and soy out of your diet and it outlines specific things to eat different days of the week. My goal is to pack all my lunches and snacks for the week Sunday night so they are ready to go. Thus, I needed more containers. I ordered some containers from some of these different websites tonight to try different ones to see which I like better. (I already had the Lunch Bots and Easy Lunch Boxes.)
http://www.laptoplunches.com/
http://www.lunchbots.com/
http://www.easylunchboxes.com/
http://www.potterybarnkids.com/products/spencer-bento-box-containers/
How do you pack healthy lunches and snacks? Do you have any favorite ways to help yourself eat healthy?